Posted on 09 Oct 2014.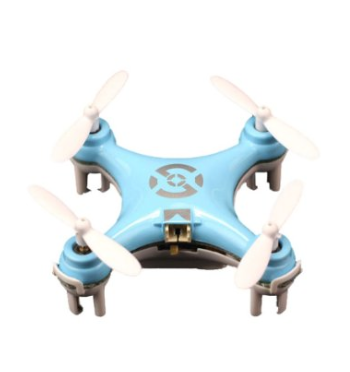 It's $23 bucks on Amazon. It actually flies and is controllable. You can get spare parts for cheap, and it comes with 4 replacement props.
Onboard battery lasts a few minutes, recharges via the USB cable, controller takes 2x AAA and seems happy with Eneloops. It's small enough to sit in your palm, so you're not going to hang a GoPro from it, but it flies and is stable enough with the trim to actually be fun.
Took me a single flight to get the hang of it, and once I do a few more I can enable loops and flips in the controller. Not a kid toy by any means, but a very well priced gadget for ex-pilots like myself.
Recommended.